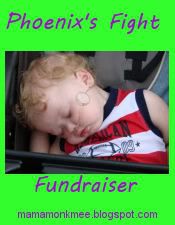 This is my Fundraiser 4 Phoenix. I'm trying this one a little different This time you It's $1 to enter which ever item you like, as many items as you like, as many times as you like. So remember to chick the numbered box below the item for the item you are entering for. Fundraiser Ends Aug. 10th and then Winners will be announced.


#1
We have LUCKY Bear
Lucky bear comes from Linda at Stuff-A-Pal.



This is what the Lucky bear kits comes with



here are Phoenix, Eian, And Jaxson with their own LUCKY bears



#2
We have a Semi-Custom Shirt From
SweetPea Boutique is a WAHM Store ran By Maggie. Eian has several things she has made him. She is a sweet heart who offered to help us raise money for Phenny. You pick the size and the design from
here
.
#3
A Special Phenny Afghan From
CJ
CJ Started the T21 Traveling Afghan Project. She has agreed to do a special Purple and Green Phoenix Afghan. Purple for CF and Green after the LUCKY bears.
#5
A Bamboo Baby Wrap
Lara the Owner of Suger Sweet Baby has offered to donate on of her Bamboo Baby Wraps which is a $65 value.Chick the banner below to go to her site.

#6
Is a Purple CF Charm.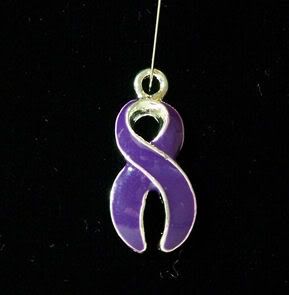 #7
Down syndrome set donated by me
Keychain and Car magnet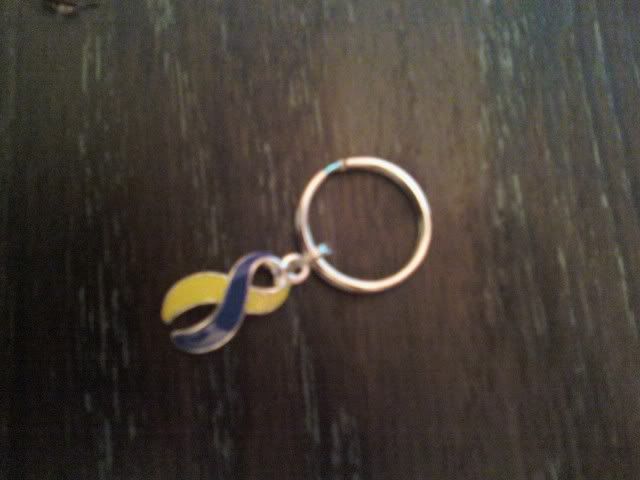 #8
A Custom Cloth Diaper/T-shirt Combo $35+ Value

From Christy at
Chunky Monkey Diapers
Donated a custom cloth diaper and t-shirt set. She is wonderful. If you use cloth diapers or wanna give them a try here ya go. Go
here
to see your options